Finally, I had time during daylight hours to do this. It was fun, too! I want to take more pictures of semi-random things. The hardest part, besides photographing myself, was getting my cat to be interesting—which really never occurred. I had to stick him up on the wall thingy myself, or pet him to make him walk around and purr instead of just flopping down on the bed for a 16-hour nap.

OKAY!

For
essenseofmagic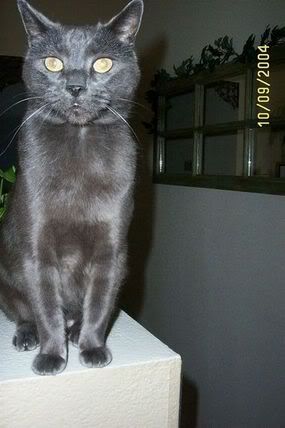 This is Beauregard, King of the Suburbs. Watch out, he glowers.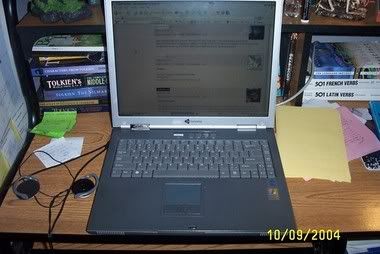 This is my Adware-infested laptop, which I love like my first-born. The rest of my (messy) desk can be found below.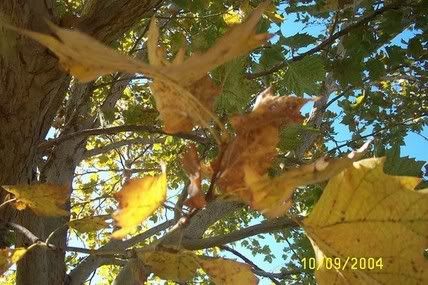 All the trees around here are green! Some of the leaves are yeller and ornj, etc, but they don't look that way when they are photographed; so I did an up-close shot, since you asked for a tree with changed leaves. :)

---

For
katiethewriter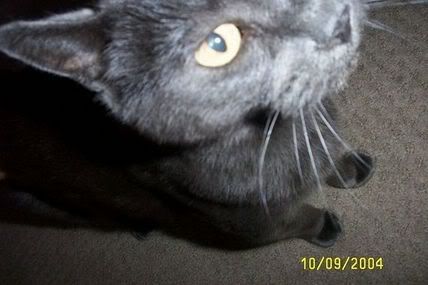 Bo is saying hello. He is an underwear model and has been known to eat large amounts of smashed salmon surprise kitteh mix. ;)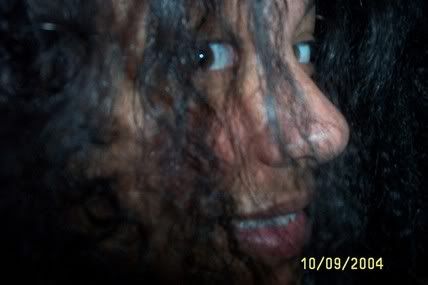 I didn't want to post a picture of me! I thought I would be clever and post a one of myself as a wee child; but, no, I decided to be clever and post one of the side of my head. Or face, or nose, hrm. Either way: Look at my malicious hair veil of darkness. >:D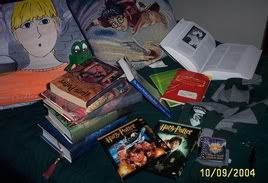 Sorry about the size, Katie. The quality was bad, otherwise. Also: I had to do some scraping around to find all this! I don't have much HP stuff at all (at least, I'm assuming I don't, compared to other fans).

What's in the picture:

--Quidditch pillow
--HP books (+ Magical Beasts and Where to Find Them and Quidditch through the Ages)
--The Magical Worlds of Harry Potter book
--HP DVDs
--The Dictionary of Imaginary Places, which has nothing to do with HP except that it's opened up to the page about Hogwarts
--If you look close there is a metal HP bookmark (with a star and a lightening bolt) and an HP address book (unused)
--Slytherin scarf
--And I added a silly painting I did a few years ago of Neville exploding a potion (with Trevor on his shoulder)

I used to have HP socks, but they disappeared!

---

Other Photos: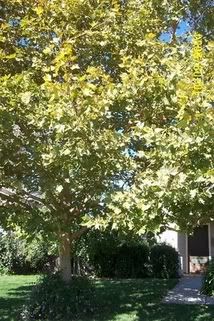 A tree and my front door.



My desk, which should probably be tidied up. Also, I need bookshelves, yessir.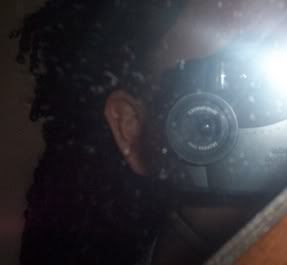 It is difficult to photograph oneself.